Volkswagen Audi Service Ottawa
At Auto Technik we live and breathe Volkswagen and Audi service, from the classics to the cutting edge, and we work on all parts of these amazing machines. Trial-and-error auto repair is expensive and inconvenient. Our business is more than fixing your car, it's getting it right the first time.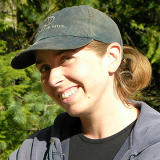 Personal Audi Service
Beautiful cars need loving care, and the owners and drivers of these great cars deserve special attention. Everyone is unique and wants something different from their car, so we get to know you and your car very well.
Auto Technik is a family business, where you deal directly with the owner. To us you are part of the family and get personalized service. Come experience the difference.
Commitment to Excellence
We strive for perfection, take the time to do things right, and are known for our accurate diagnosis and quality of work. People commonly come to us when others cannot fix their problem. We use quality parts and stand behind our work 100%.
Everything Explained
Our goal is to make maintenance and repair easy to understand. You do not need to be an automotive professional to comprehend the work done to your car. We thrive on sharing our passion for the cars we love and take every opportunity to explain things. We'll discuss with you in advance what the problem is and what your options are.
Because Extraordinary
Experience car repair in the information age, and expect the unexpected, because we are not your average repair shop.
Your life is probably very full, so we go out of our way to make getting your car fixed as easy as possible. We can book your appointment or discuss repairs by email or Facebook almost any time of day.
Get complete and honest answers to all of your questions. We love great cars and thrive on sharing what we know. Where else is your visit somewhere between a family reunion and a car club meeting?

Experience the difference